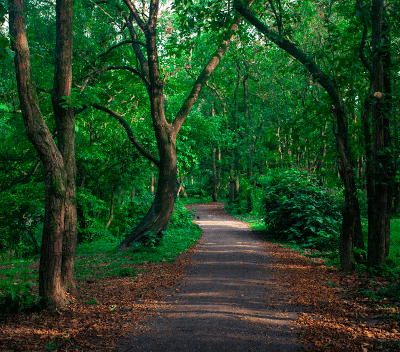 Bhawal National Park is a nature reserve and the national park of Bangladesh. One of the most attractive picnic spots in Gazipur. This National Park covers an interesting tourist destination. There is a Playground for sports stars.

There is also a zoo here. Sal is the original plant in Bhawal. Also in the park is full of the various tree. Here are several picnic spots. Like: Anando, Kanchan, Sonalu, Abakash, Aboshor, Binodon.

There are 13 cottages and 6 rest house here. Like: Bakul, Maloncho, Madhabi, Cameli, Belly, Jasmin, etc.
This spot is not allowed to spend the night here. To use the picnic spot, you have to take advance booking from the forest department of Mohakhali office (02-8814700) in the park once we see tiger, leopard, meghabagha, elephants, peacocks and Sambar deer. Nearly 1,500,000 local and foreign tourists visited here.

History of Bhawal National Park:
Bhawal National Park was established and maintained as a National Park in 1974; it was officially declared in 1982 under the wildlife Act of 1974. By origin, it was the forest of Madhupur under the rule of Bhawal Estate. It is located in Gazipur, Dhaka Division of Bangladesh, approximately 40 Km North of Dhaka city, only 20 km drive from Gazipur and 20 km from kapasia. The core area of the park covers 940 hectares but extends to 5022 ha of the surrounding forest.

Its purpose is to protect important habitats as well as to provide opportunities for recreation. It has been kept under IUCN Management Category V, as a protected landscape. The most common flora is the unique coppice sal forest. The area was noted for peacocks, tiger, leopard, Black Panther, elephant, clouded leopard, and sambar deer. However much of the wildlife had disappeared and only a few species remain. Also, most of the forest has been denuded and is now occupied by forestry companies or displaced people.


Most of this area was covered by forests fifty years ago and the dominant species was Sal (Shorea robusta). Illegal deforestation has left only 600 km of the forest and new trees and woodlands have been planted.


Bhawal National ParkTicket Price:
The entry cost of Bhawal National Park is Tk. 6. Private cars or motorbuses will cost 30 taka and the entry fee for the minibusses 50 taka

Opening Hour of Bhawal National Park:
Bhawal National Park is open on all weekdays between 8:00 AM to 5:00 PM. There's no restriction and police are always there to protect general people.

Bhawal National Park Off Day:
This National Park is open for 7 days and every day from the very morning to till at 5:00 PM.


Contact Number:
Phone: +8802-9899497


Bhawal National Park Address, Location (How to go):
Dhaka- Mymensingh Highway
Gazipur-1700,
Bangladesh.
On any bus from Dhaka to Mymensingh, they climb down in front of the gate of the Bhawal National Park. Apart from this, several buses from Gulistan, including Parvati Banasree Transport, are on the way. Rent 40-50 taka when on his own vehicle, Joydebpur crossing the intersection and reaching Mymensingh, its main entrance will be on the right-hand side of the hand.


Most Attractive Things Bhawal National Park:
Bhawal National Park is situated in Gazipur district, beside Dhaka to Mymensingh highway. It's about 40 km away from Dhaka city. It has very good amenities and recreational facilities and truly a natural treasure. It was also designed to provide recreational opportunities for the people of the country. It's one of the most attractive picnic spots in Gazipur. The national park covers an interesting tourist destination. The park is full of various trees which makes the area green.

It looks green during summer and monsoon. In winter leaves are falling from the Gojari trees. Maximum people come here during winter for a picnic. It gives festive flavor during that time. With the start of spring new nascent leaves appear in all trees and it gives a wonderful view. We went there on several occasions to enjoy a picnic with family, friends, and colleagues. It's a secure area and a beautiful cool place to spend the leisure time to avoid the hustle and bustle of Dhaka city.
Our Others Blog Post